What is The Dental Implant Process In Marylebone?
Investing in dental implants is a big decision – and one you'll want to know everything about before making that choice. Today, our Marylebone experts explain what's involved at each stage of the dental implant process, should you go ahead with dental implant treatment. From the procedure itself to aftercare, common questions and dentist support, you'll discover all there is to know about our life-changing dental implant treatment.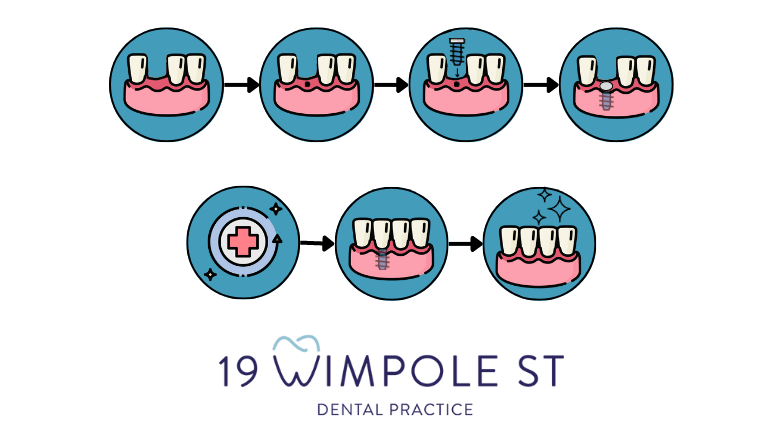 Step 1: Consultation
Your dental implant process begins with a dental implant consultation here at our Marylebone dental practice. This gives us the chance to assess your dental and oral health; answer your questions; help familiarise you with our dental practice; and explain the procedure in more depth. Providing treatment is suitable, we'll then arrange your dental implant procedure.
Step 2: Treatment
Tooth implants are a type of minor surgery, so you'll need a local anaesthetic on the day. You'll then have a small incision made into your gum for the implant to be inserted into. This is done gently but firmly, to help ensure your new false tooth has a solid foundation. Tooth implants are placed in two parts, the root and the crown. We'll only place the root at this stage of your treatment, as healing will need to take place before completing your new tooth.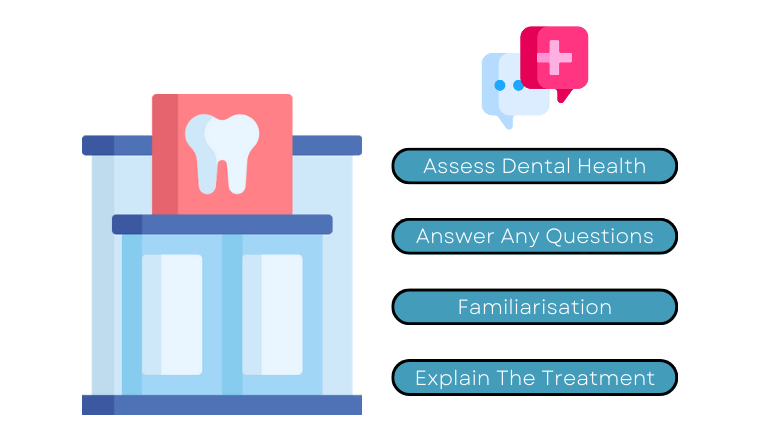 Step 3: Healing
During this period, our Marylebone dentists will talk you through how to care for your smile while your new tooth implant heals. A temporary crown can be worn at this time to ensure you can eat, bite and chew as normal. We'll cover things to avoid, changes you might need to make to your oral routine, and dates when we'll need to see you. Then it's onto the crown placement.
Step 4: Final Treatment
Here, you'll have a state-of-the-art porcelain crown fitted to your tooth implant. This will be custom-made for your smile, so will fit perfectly in place and look the same shade and style as your remaining teeth.
Step 5: Aftercare
At the end of your dental implant process, we will cover any other aftercare advice you'll need to follow to ensure your tooth implant stands the test of time – and helps give you your smile back.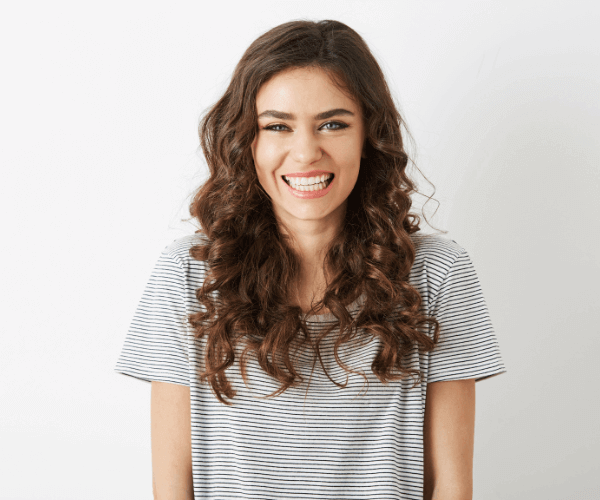 Book now
To get started on your own dental implant journey, talk to our team in Marylebone today. We'll be happy to schedule a personal consultation at our renowned dental practice. And guide you on the treatment to help you take that all-important first step.