Teeth Whitening
at 19 Wimpole St Dental Practice
Here in the Marylebone district of London, we create stunningly bright smiles that our patients love to share. One of the best ways we can enhance your smile is through teeth whitening, a long-lasting cosmetic treatment that gives you a brighter, bolder smile that still looks natural.
We offer two types of teeth whitening – one which can be carried out from the ease and comfort of your own home, and one which can be carried out in our dental practice in Marleybone, London. The treatments can also be combined for even brighter results. Teeth can be lightened by as many as 6 shades, for truly dazzling results.
For more information on teeth whitening or to book a consultation, get in touch with 19 Wimpole Street Dental Practice in Marylebone, London, via our contact form or by calling us on: 020 7580 2720
Teeth Whitening process at 19 Wimpole Street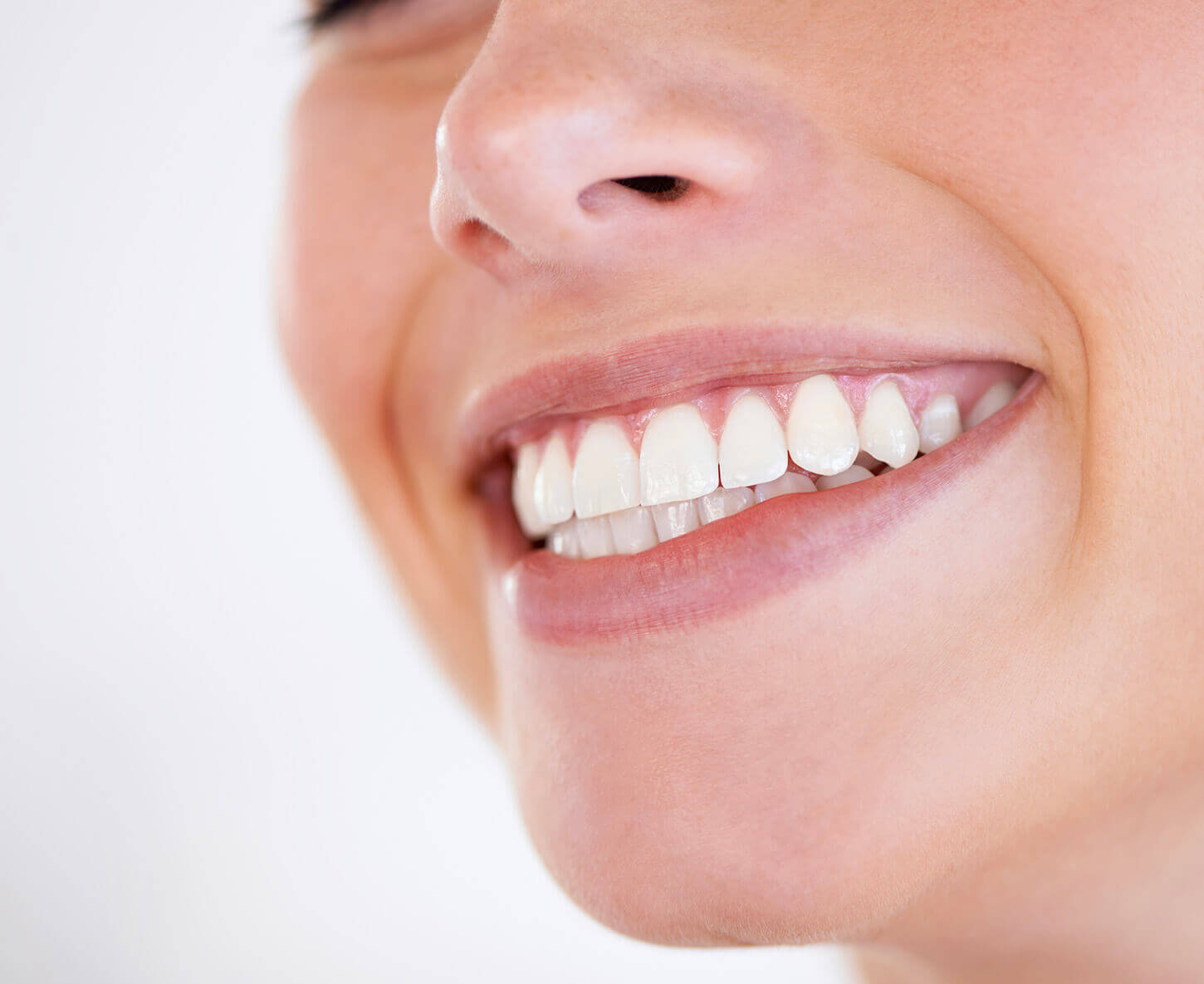 Your Teeth Whitening Journey
1. Teeth Whitening Consultation
An in-depth consultation is the first stage in any teeth whitening procedure at 19 Wimpole Street. This allows us to analyse your smile, check your dental history, and ensure you can discuss your treatment in advance without being pressured to commit.
2. Whitening Treatment
The next stage of the process is the teeth whitening itself. You can choose to have this at home, in practice or a combination of the two.
If whitening your teeth at home, we'll take impressions of your teeth and create custom trays, which can be used to apply the whitening gel to your smile. Results work gradually, for around 10 days.
If whitening is in practice, we offer Philips Zoom WhiteSpeed, which is ideal for deeper staining caused by lifestyle habits such as smoking or coffee drinking. This treatment can boost brightness by up to 6 shades. It works by applying a gel to teeth, which is activated through a special light. The process takes around 1 hour.
3. Aftercare
At our Marylebone dental practice, we are committed to dental excellence for our clients – so in our minds, the treatment doesn't end when we put down our tools. Many patients are concerned about how to care for their newly-whitened smile or are anxious about sensitivity. Any sensitivity you experience should be mild and temporary and rest assured that there's no risk of damage to enamel or fillings. Our expert dentists will talk you through any necessary aftercare during your treatment.
Book your free consultation today
Your questions answered
about teeth whitening at 19 Wimpole Street Dental Practice
So many people feel ashamed of their smiles for the simple reason that their teeth have become dull or stained over time. Teeth whitening is a quick fix that can boost your smile's brightness by up to 6 shades, leaving you able to smile freely once more. The procedure may cause short-term sensitivity.
Teeth whitening can be a fast, effective way to cosmetically brighten and enhance your smile – and we offer two treatment types that can flex around your busy schedule. While long-lasting, it's not necessarily a permanent solution, especially if you have a diet or lifestyle that leaves you susceptible to staining (drinking coffee or red wine; smoking; poor oral routine etc).
In some cases, teeth whitening can cause sensitivity, but this should pass (and mostly does). While most people are happy with their results, it is possible for your smile to look 'too white' or unnatural, which is why we will always guide you with your treatment. Finally, it won't whiten existing fillings or crowns on the teeth.
The biggest risks come from using an off-the-shelf product or by visiting someone illegally carrying out the treatment (i.e. someone who is not a dentist or dental professional). At best, you may have irregularity with the whitening, and at worst, you could cause severe sensitivity or damage to the teeth (including tooth loss).
This depends on how you care for your teeth, and the diet and lifestyle you live. Those with poor oral care may not be able to tackle staining as effectively as those with a routine in place, and if you're a coffee drinker or smoker, your teeth are more susceptible to staining.
Why choose us for teeth whitening
When it comes to teeth whitening, it's important to visit a dental professional, like ours at our Marleybone Dental Practice,  who is fully trained in the treatment and can ensure a safe and straightforward procedure – and you can't do better than London's Harley Street medical district, home to experts in all things dental and medical.
Meet The Team
Book your consultation
Whether you're a new patient or a returning one, we want to help your smile be the best it can be. To book your consultation, fill out the form below and we'll be in touch.