Your Smile Makeover
at 19 Wimpole Street Dental Practice
Do your teeth feel tired? Has your smile lost its sparkle? Then our Smile Makeover in Marylebone could be just the thing to restore its appearance and brilliance once again, with a range of treatments that cover everything from misaligned teeth to dullness.
Even with the best dental routine in place, our teeth are constantly put through their paces – after all, we're constantly laughing, smiling, talking and chewing! Whether it's a diet full of staining drinks and crunchy foods, or bad habits like teeth grinding and pen chewing, our Smile Makeover here in London's Harley Street medical district works to fix your teeth once and for all, so you've got one less thing to worry about.
For more information on your smile makeover or to book a consultation, get in touch with 19 Wimpole Street Dental Practice in Marylebone, London, via our contact form or by calling us on: 020 7580 2720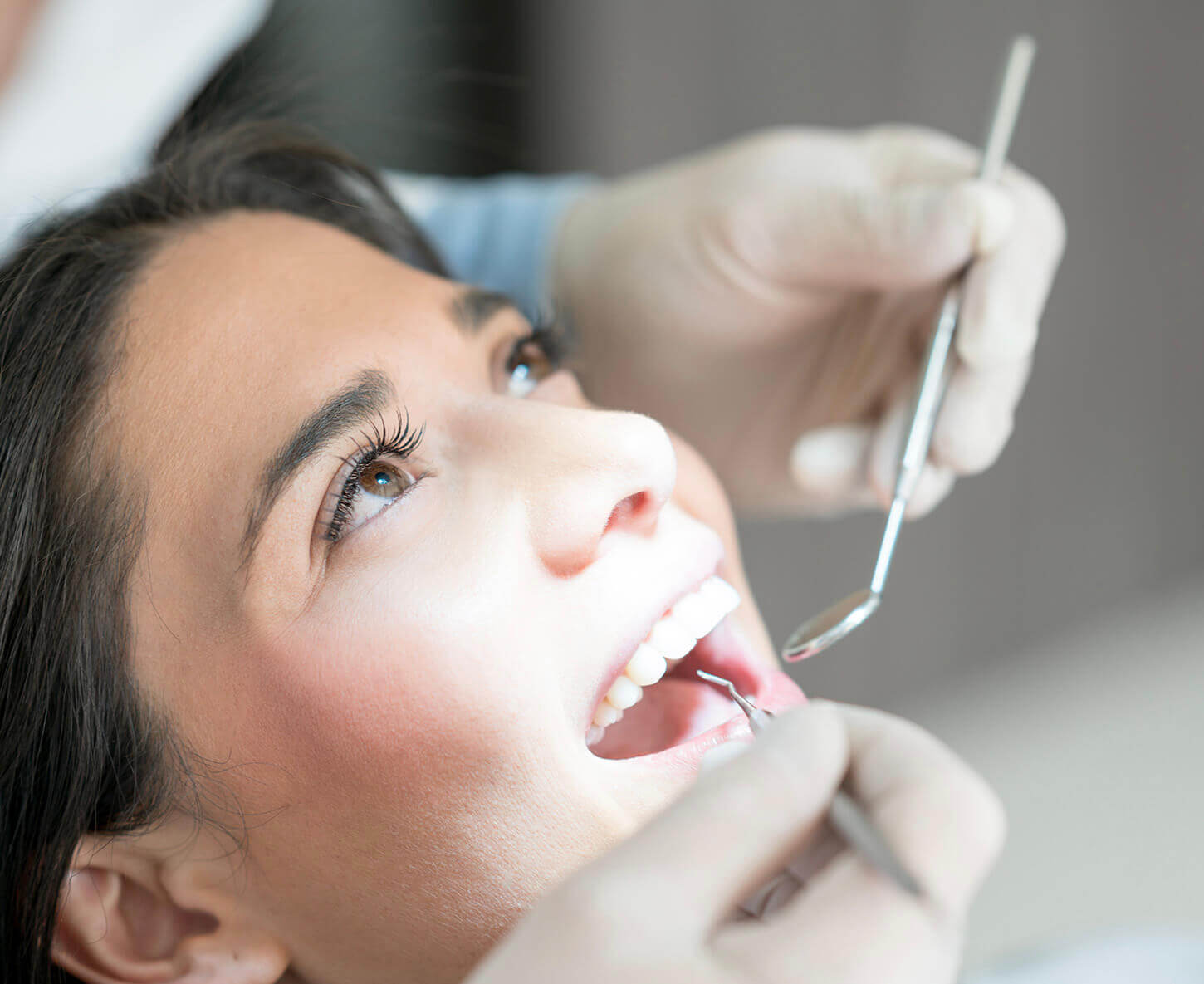 Your Smile Makeover Journey
1. Consultation
It all starts with a consultation – so we'll know exactly what condition your mouth, teeth and gums are in and which treatments are suitable for your unique smile. At our Marylebone dental practice, we carry out a full dental assessment and check over your dental history too, if needed, before drawing up a tailored treatment plan of our top recommendations.
2. Treatment
Next, you'll undergo your Smile Makeover treatment itself. At 19 Wimpole Street, there are lots we can do to help improve the appearance and performance of your teeth, including:
3. Aftercare
Wherever applicable, our Marylebone dentists will provide detailed aftercare instructions following treatment with us. This might include advice such as:
Ways to keep your whitened smile bright
Recommended wear time for braces, plus troubleshooting of any problems
Things to avoid after having crowns or veneers fitted
Tips for ensuring your composite bonding lasts
Book your free consultation today
Your questions answered
about Smile Makeovers at 19 Wimpole Street Dental Practice
Unfortunately, some types of dental treatment may cause pain or sensitivity – however, at our Wimpole Street dental practice in Marylebone, we're absolutely committed to creating a positive, relaxing and comfortable experience for our patients that's remembered for all the right reasons. That's why we offer a numbing agent for procedures such as crowns and veneers, and why we'll keep an eye on your newly-whitened smile for any signs of sensitivity. It's what sets us apart from so many other dentists because even when you leave our practice, we're invested in creating great results without pain, stress or hassle.
At 19 Wimpole Street, our tailored treatment plans will help you get the best out of your smile. Not only will your teeth look and feel better than you thought possible, but your confidence will skyrocket – and in some cases, our treatments can restore lost function to the teeth, such as our Invisalign braces and our porcelain crowns.
You may need to budget for the treatments you want, and results may take time (for instance, with Invisalign clear braces). For specific disadvantages or risks surrounding each procedure, we recommend reading our individual treatment pages.
Your consultation at 19 Wimpole Street will help us work out which treatments suit you best, and which don't – and could also give you an idea of other things to try in the future.
Again, this depends on which procedure(s) you've chosen; more details can be found on our individual treatment pages.
Why choose us
Our experts work hard to create true smile transformations, whatever your dental background – and even in the most anxious of patients. We'll never suggest a treatment that isn't of benefit to you, and will always be open and honest about the process involved. That's why our patients love and trust in our team, and happily recommend us to others. In addition, you'll be receiving treatment in the heart of the Harley Street medical district, known for being at the forefront of dental and medical advancements and home to some of the best in the business.
Meet The Team
Book your Smile Makeover consultation
Are you ready to meet the new you? Get in touch using the form below and we'll book you in for a Smile Makeover consultation at your earliest convenience.