Dental Implants
at 19 Wimpole Street Dental Practice, Marylebone
At our dental practice, in Marylebone, we think everyone's entitled to a strong, healthy and beautiful smile. Of course, we understand that life gets in the way – and it's not always easy to make your teeth a priority, or to avoid the odd accident or injury.
Whether you have one tooth missing or multiple, we can help – whatever the cause. Our dental implant procedure could help restore the appearance and function of any missing teeth, with the bonus of restoring your confidence along the way.
For more information on dental implants or to book a consultation, get in touch with 19 Wimpole Street Dental Practice in Marylebone, London, via our contact form or by calling us on: 020 7580 2720
The Dental implant process at our Dental Practice, Marylebone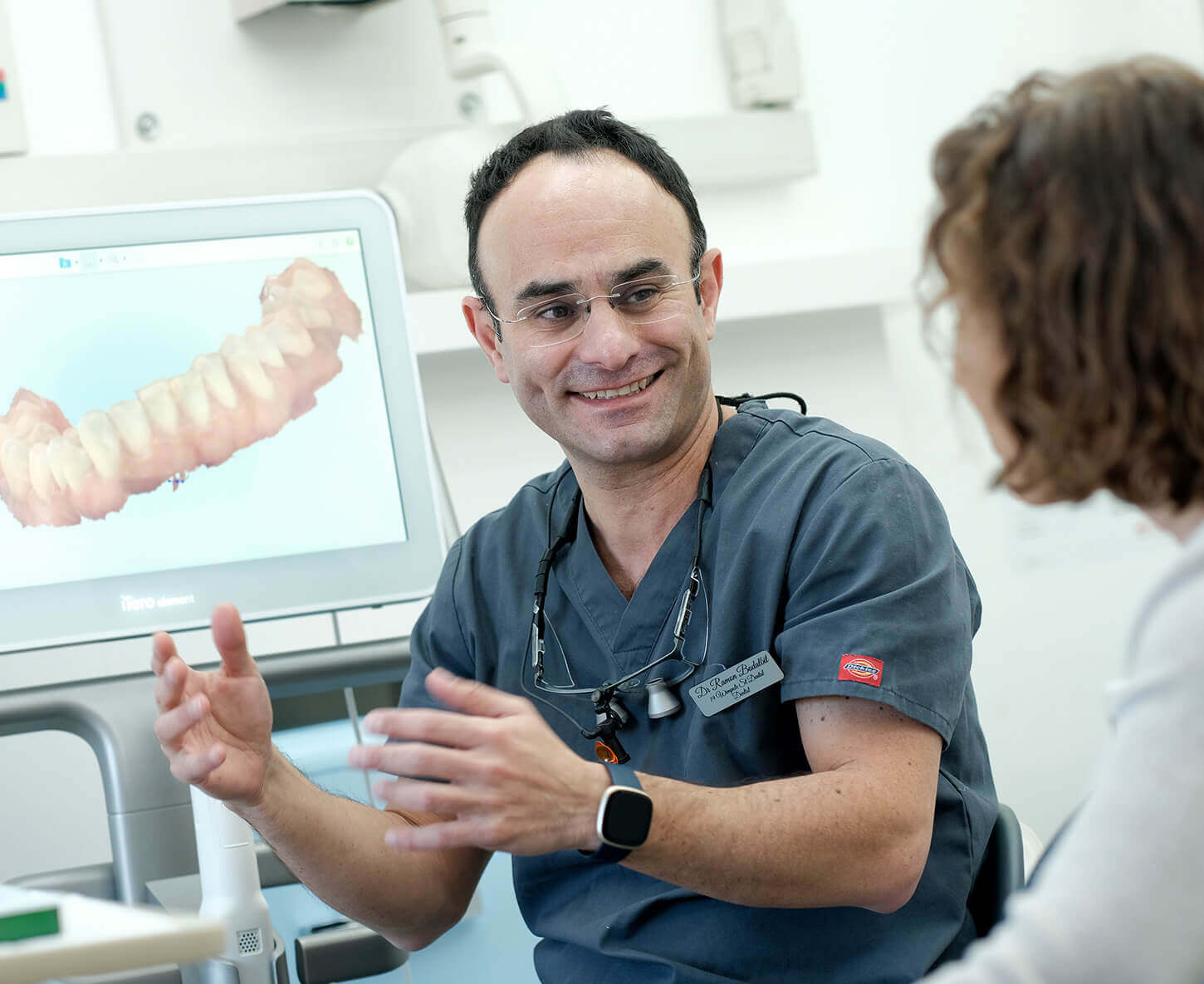 Your Dental Implant Journey
1. Consultation
The first step on any treatment journey with us at 19 Wimpole Street is an in-depth consultation, as it helps us to assess your smile, allows us to look over your dental history, and ensures you can discuss your treatment in advance – with absolutely no commitment.
2. Treatment
This is where the magic of dental implants take place, where the tooth implant's artificial root is surgically inserted into the jawbone. After a period of healing, your crowns or bridges can then be placed. The whole process takes place at our dental practice on 19 Wimpole Street, Marylebone, London.
3. Aftercare
At our dental practice in Marylebone, we are committed to dental excellence – so in our minds, dental implant treatment doesn't end until you're fully healed. With tooth implants, you'll need to follow special aftercare advice during healing, which involves tips such as avoiding smoking, appropriate foods to eat and how to manage any pain or swelling.
Book your free consultation today
Your Dental Implant Questions
at 19 Wimpole Street Dental Practice Marylebone, London
First, a small opening is made in the gum line for the titanium screw (root) to be placed. Then, over a few months, the implant integrates with the jawbone. Finally, an abutment, followed by a crown or bridge, completes the tooth. In some cases, the patient may be able to have the crown/bridge fitted at the same time as the root, but it depends on various factors, such as the quality of the jawbone and the tooth (or teeth) being replaced.
There are lots of advantages to getting dental implants at our 19 Wimpole Street dental practice:
A strong, stable tooth that could last a lifetime
Restores bite and chew function
Could restore structure to the face – creating a youthful appearance
Prevents future gum and bone loss
Prevents migration of the surrounding teeth
Can be a cost-effective option
There are very few disadvantages:
Healing time is required, as this is a surgical procedure
It may be more expensive initially than alternatives
There is a small possibility of failure or fracture (less than 10%)
There is always a very small risk of infection associated with any type of surgical procedure, which is why it's so important to follow our detailed aftercare advice. In addition, certain factors could disrupt healing – such as smoking. To ensure the tooth implant is long-lasting, it's essential to have a good dental routine and attend regular check-ups and hygiene therapy visits.
The first step on your dental implant journey is a consultation at our Marylebone dental practice, as certain factors can affect the suitability for implants, such as gum disease, periodontal disease and tooth decay.
Why choose us
We're more than a family dentist – we're experts in a range of restorative dentistry, including dental implants. Our Prosthodontics Specialist, Dr Ramon Badalbit, is a member of the British Society of Restorative Dentistry (BSRD), the British Society of Cosmetic Dentistry (BSCD) and the British Dental Association (BDA), a testament to his level of care, commitment and expertise.
Meet The Team
Book your Dental Implant consultation
Whether you're a new patient at our Marylebone dental practice or a returning one, we want to help your smile be the best it can be. To book your consultation, fill out the form below and we'll be in touch.