Composite Bonding
at 19 Wimpole Street Dental Practice
Do your teeth look a little uneven, or do you have minor cosmetic chips to the edges? If so, composite bonding is a great way to restore its appearance at our Dental Practice in Marleybone. As well as helping to fill in tiny chips and gaps, the material used can also help to brighten your smile, so it's ideal for areas of discolouration.
Our patients love the results of this treatment, as it helps enhance the teeth subtly and naturally, without creating a fake looking result. It can also be a cheaper alternative to other treatments, and won't affect the strength, structure and function of the teeth.
For more information on composite bonding or to book a consultation, get in touch with 19 Wimpole Street Dental Practice in Marylebone, London, via our contact form or by calling us on: 020 7580 2720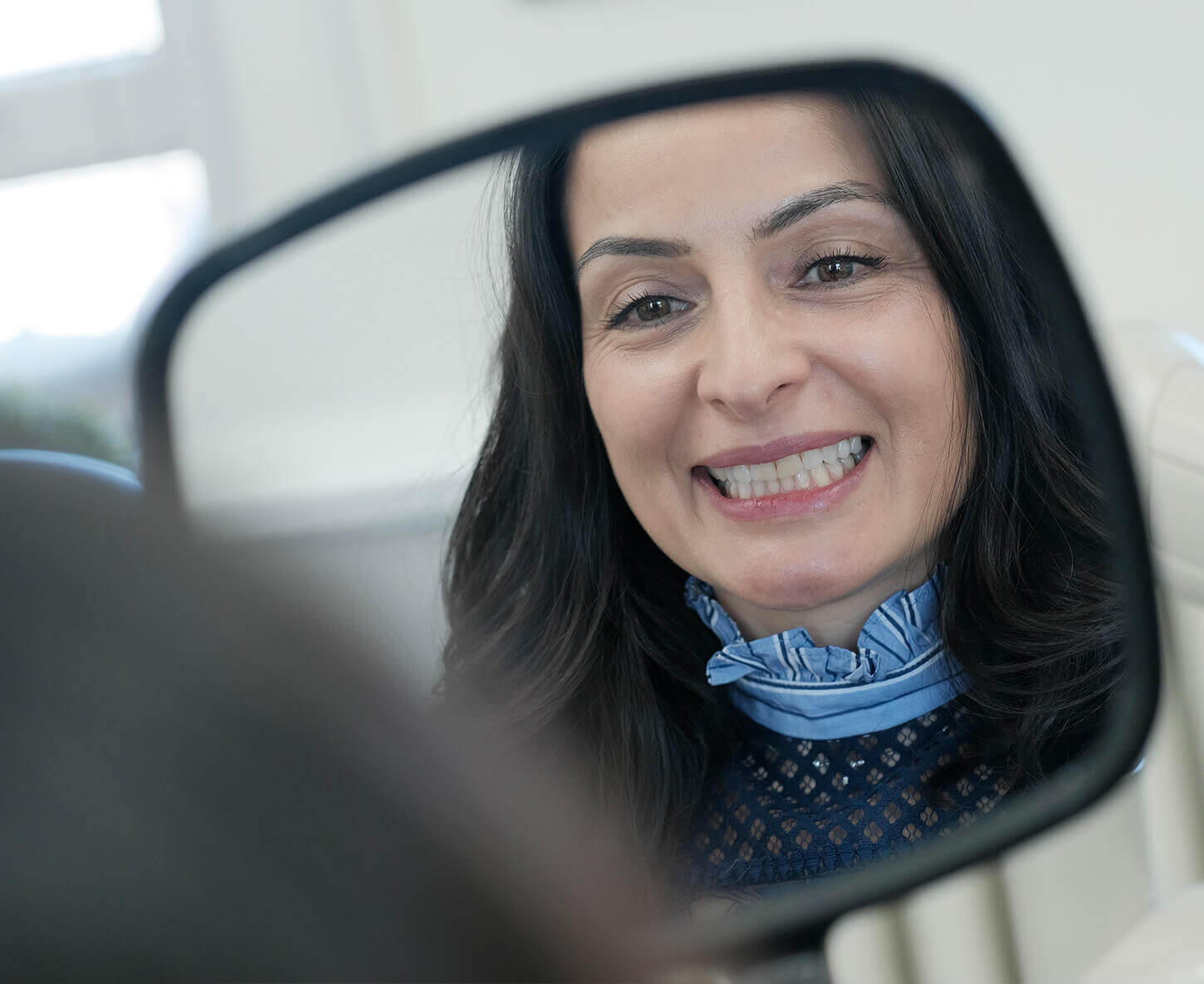 Your Composite Bonding Journey
1. Composite Bonding Consultation
The first step on any treatment journey with us is an in-depth consultation, as it helps us to assess your smile, gives us the opportunity to look over your dental history, and ensures you can discuss your treatment in advance – with absolutely no commitment.
2. Treatment
At 19 Wimpole Street, composite bonding involves applying a putty-like, tooth-coloured resin to your smile, which is hardened under a UV light. The process is fast and painless, with lasting results. Some small preparation of the tooth surface is required, but the treatment isn't considered invasive.
It's also possible to use this treatment in conjunction with teeth whitening to lighten the smile, with the whitening typically carried out first and the resin matched to the new shade.
3. Aftercare
At our Marylebone clinic, our dentists are committed to dental excellence – so in our minds, the treatment doesn't end when we put down our tools. With this treatment, it's essential to maintain good hygiene and attend regular check-ups, and avoid staining foods and drinks, as well as activities and habits which could potentially damage the resin (for instance, chewing pen lids).
Book your free consultation today
Your questions answered
about composite bonding at 19 Wimpole Street Dental Practice
No pain is expected, and we're experts at keeping our patients comfortable – and can even employ techniques such as dental sedation in necessary cases.
For advantages, composite bonding is a quick, easy treatment that can often be carried out in a single visit. It's highly effective, with most people not able to tell you've had the procedure. And, minimal preparation (filing) of the tooth is needed, so it's kinder on your smile than other options.
However, composite bonding isn't for every smile. In some cases, existing damage to the tooth may require a more extensive option, such as a crown, and you'll likely need to repeat the composite bonding procedure in the future (though with good care, your results should last several years). Finally, teeth that have been treated with composite bonding can't be lightened through teeth whitening (the reason whitening is often suggested before the treatment).
At our Marylebone dental practice, composite bonding is considered a low-risk treatment, however, it's worth remembering that your natural teeth are much stronger than the material used.
Composite bonding is long-lasting, but will likely need touching up in the future. Having regular dental check-ups can help identify when it's time for more treatment.
Why choose us
19 Wimpole Street is in the best location in England for dentistry – London's renowned Harley Street medical district. Thanks to our expert team of dentists, we proudly serve those living in and around London, offering a range of treatments to suit your needs and budget.
Meet The Team
Book your consultation
Whether you're a new patient or a returning one, our Marylebone dentists want to help your smile be the best it can be. To book your consultation, fill out the form below and we'll be in touch.