Nervous Patients
at 19 Wimpole Street Dental Practice
If you feel anxious about visiting the dentist, you're not alone. In fact, figures from the Oral Health Foundation show that almost half of UK adults have a fear of the dentist to some degree. That's why we make it our mission, here at 19 Wimpole Street, to help any nervous patients feel comfortable and relaxed in our care – because the real scare comes from avoiding the dentist when you need it the most.
Our experts can help you manage any dental concern and offer treatments in a warm, friendly setting. What's more, we have a range of techniques to help put fears to rest when you visit our London practice:
We take time to talk through any concerns you may have and adapt our treatments, if necessary
Our painless dentistry technique makes many treatments a breeze – and helps you feel confident about your care
Our specialist anaesthetists can provide conscious sedation, so while you'll be wakeful during any procedures, you'll feel relaxed and shouldn't remember much of the treatment afterwards
We can offer morning appointments, which can be quieter and quicker than other times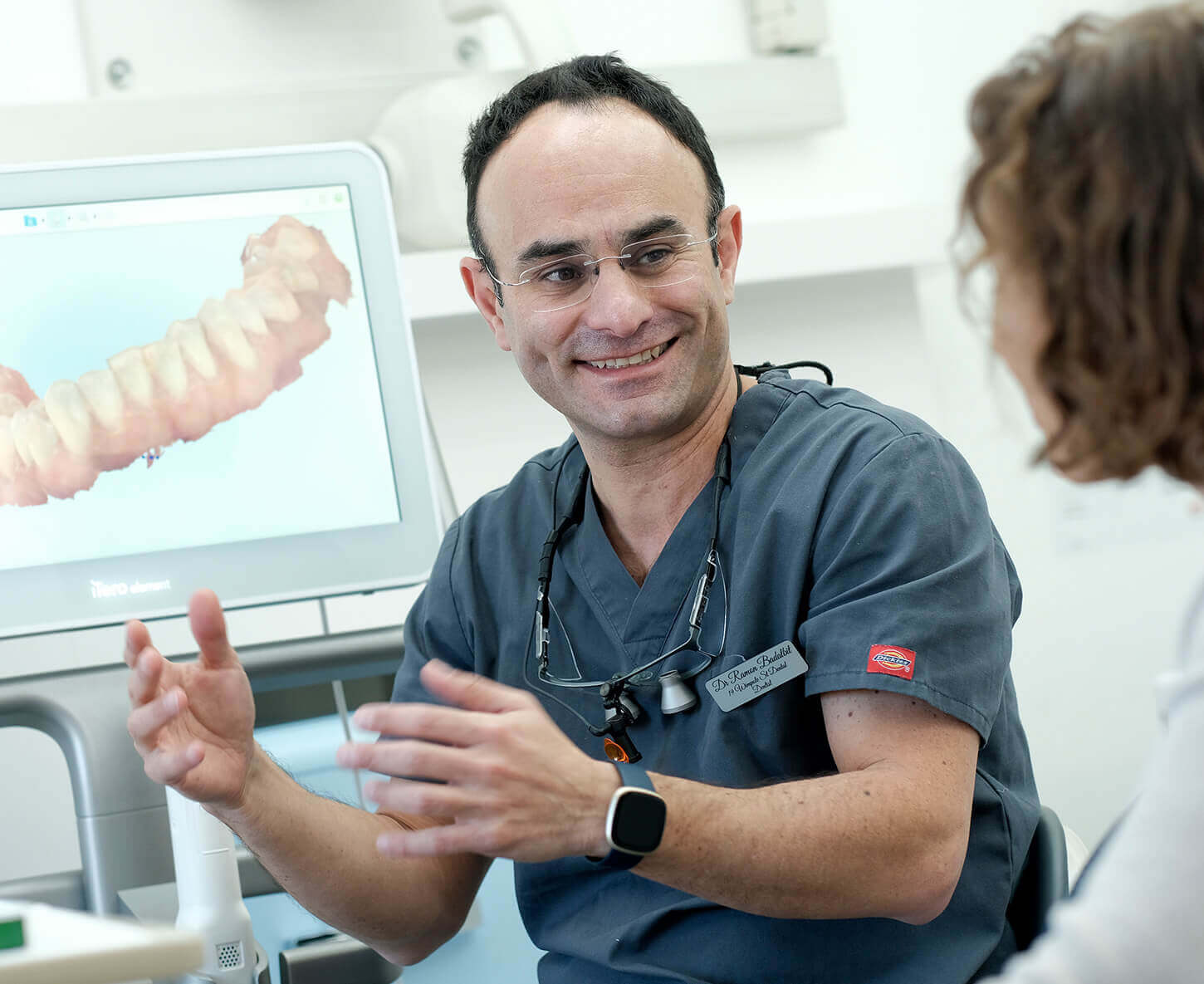 Your Treatment Journey
1. Consultation
The first step on any treatment journey with us is an in-depth consultation, as it helps us to assess your smile, gives us the opportunity to look over your dental history, and ensures you can discuss your treatment in advance – with absolutely no commitment. It's also an important time to put any fears aside and adapt your treatment, if necessary.
2. Treatment
We can offer conscious sedation to nervous patients, which means the process could feel quicker overall and you'll be less aware of the treatment itself. We can also invite you to an early-morning appointment, so you won't have time to dwell on the appointment.
3. Aftercare
We're committed to dental excellence – so in our minds, the treatment doesn't end when we put down our tools. If relevant, we'll provide aftercare advice on how to take care of your mouth, teeth and gums following your procedure.
Book your free consultation today
Your questions answered
about dental anxiety at 19 Wimpole Street Dental Practice
Whether it's a complex procedure or a routine check-up, we want you to feel that visiting our dental practice is an achievement, not a challenge. That's why our dental experts help put you in control of your treatment, so you can help control your dental anxiety, too.
The first step in giving you control is by talking through your treatment in full. This can help us to pinpoint any concerns you have, and gives us the opportunity to adapt your procedure, if necessary.
The next step is conscious sedation, which is ideal for those with severe dental anxiety. With this, you'll be awake during the procedure, but will feel calm and relaxed.
This is something we'll discuss with you to ensure it's the right choice for you. Typically, a nervous patient who requires sedation is one with extreme anxiety, but it's also offered to those who gag easily, need a lengthy or complex procedure, or who have had a past traumatic experience at the dentist.
In many patients, it's a fear of pain – especially if they, or someone they know, had a previous unpleasant experience at the dentist. This sometimes coincides with a fear of injections. Some patients feel a loss of control during their treatment or feel their personal space is being invaded. And, where patients have put off treatment, it can make dental problems worse and more complicated to correct, while deepening any dental fears they already have.
Music is a great way to relax, so bring along your headphones to make the time pass more quickly. Some patients also find focusing on breathing can help, or trying to distract themselves by thinking about something else. Finally, it may be possible to have a friend with you during a procedure. Please talk to us about this, as it will depend on covid-19 restrictions and what kind of treatment you'll be having.
We ask any patients undergoing conscious sedation to not eat or drink for 6 hours before your appointment. This helps prevent a risk of vomiting or choking while under the anaesthetic.
We also ask for you to be accompanied home. This is because anaesthesia can slow your reflexes, which can impair your judgement (particularly while driving).
Why choose us
We're not your standard dental practice. Not only are we in the heart of the capital's medical district, but we have a special focus on treating nervous patients, to ensure that anyone can feel happy and comfortable about their treatment.
Meet The Team
Get in touch
Whether you're a new patient or a returning one, we want to help your smile be the best it can be. To book a consultation or appointment, fill out the form below and we'll be in touch.